NORTHERN WINTER READ:


NINNA LUNDBERG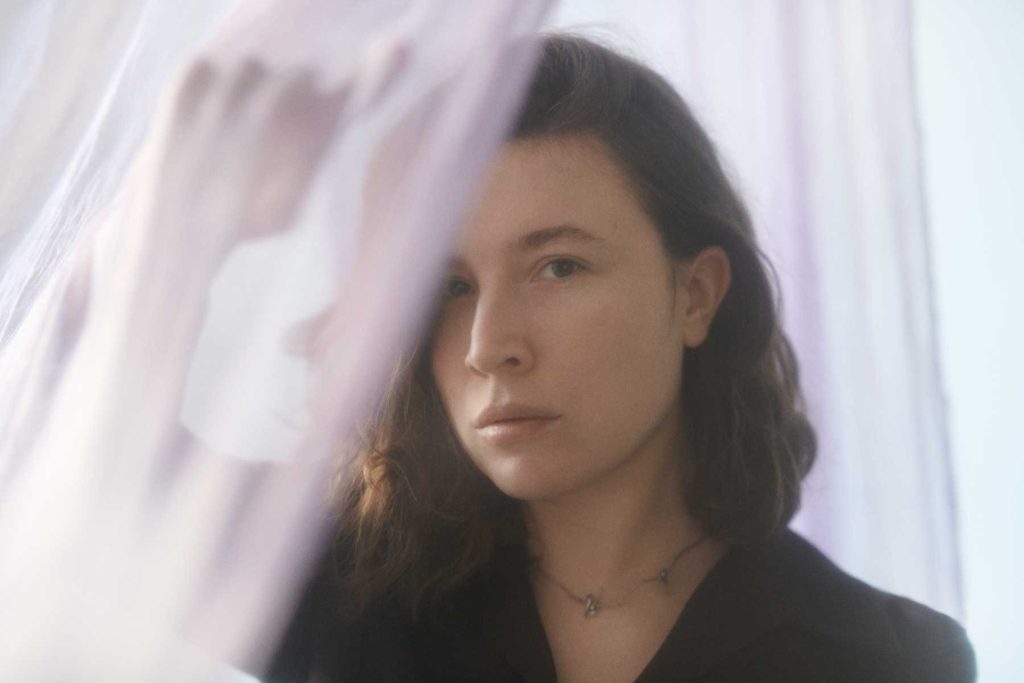 Interview with singer and songwriter Ninna Lundberg.
by Mikkel Brandt
In September 2022, Ninna Lundberg released "Two Two of You" – the first full-length release in her own name. An album where Ninna's voice and a variety of acoustic instruments dance beautifully with sonic experiments, found recordings, and electronic atmospheres – all taking place in a poetic, melodic landscape.
"I'm actually very fascinated by folk songs (Danish: 'viser'). It's something I've been into quite a lot. My grandfather also wrote folk songs and poems. So I brought this with me, and we've always been singing a lot in my family. Songs from 'Højskolesangbogen' and 'De Små Synger'," Ninna recalls.
"And they're still some of the songs that touch me the most. 'Solen er så rød, mor' and 'Det var en lørdag aften'. They're such strong songs! So I'm really fond of songs that function just with melody and lyrics and which can be sung without instruments and still touch you. I strive for that in my own writing too."
Since 2018 Ninna has been part of the Danish art pop outfit Ganger, but in contrast to Ganger's collective energy and occasionally grand productions, the sound of "Two Two of You" is more organic, minimal, and raw.
"During the three years I spent writing these songs, I went through a quite big personal transition. I had just started at the rhythmic music conservatory, where I suddenly had a lot of time to work on my music but also to work on myself. I had also just joined Ganger, which drove off at 1000 kilometers an hour, and I went from rarely having played live to suddenly playing on TV and things like that. A lot of things happened, and looking back now, I see that the album is also about old patterns and ideas that are slowly being broken down, creating space for new things. So 'Two Two of You' is also about showing care for the old and new sides of myself. There's a lot of wonder, thoughtfulness and hindsight on the album."
"I don't think it's a coincidence that I ended up doing a solo project with a sound that minimalistic, dense, and fragile. I think it's a reaction to being a member of Ganger, where so many things are happening. We're a lot of people, there're a lot of voices, and there's so much of everything in a fantastic way. There's so much energy, so it came natural to me that I wanted to explore other sides of myself," Ninna explains.
"And I see both sides as parts of me. I think it's about going all the way, which I think Ganger does, and I try to do in my solo work as well. I see something very powerful in that. It can be expressed as a song with only vocals and piano, or it can be giant choirs and wild hip-hop beats and arpeggiators all over. I think it's part of the same thing in a way."
Ninna describes how the songs on "Two Two of You" often started as memos on her iPhone. Often just with vocals and piano. Afterwards, she did a lot of the production herself and brought in different musicians to give their take on the songs, which gave new energy to the whole studio process.
Ninna explains, with the song "24 frames" in mind:
"I think that this was the first time during the process that I had musicians improvise over my productions. I invited the Icelandic double bassist Borgar Magnason, who I really like, and had him go crazy and just improvise. There's also a thick layer of strings and some field recordings in there, which I made on a walk with my conservatory class. So it's also about using elements that are out of my control to evoke something in me, which can take the composition even further and develop it."
Later in the process, Simon Mariegaard (Kogekunst, Heathe) was brought in. Initially for mixing, but the two quickly found out that they wanted to revisit the arrangements and work even more on the songs.
"Simon is just so great, especially when it comes to organic elements. He has a very experimenting approach to music production and recording and a fantastic, creative brain. And he came up with a lot of great ideas. So we went right into the songs again and reworked them. It was just great and added energy. When you have had the songs around for four years, you have heard them a lot of times! So it gave the exactly right renewed energy," Ninna explains.
"At the concert, Simon is actually going to play with us, down from the mixing board," Ninna says and explains how Simon will add effects, synth, and sound recordings during their performances.
"We have some parts in the set which are relatively improvised, and where there's room for us to create in the moment and influence each other on stage. Simon can also help with that from the mixing board. It's really fun!"
Alongside Ninna and Simon, the live setup consists of Viktor Thomsen (saxophone), Thorbjørn Kaas (double bass and violin), and Mille Mejer Djernæs Christensen (piano and choir).
"When I perform live, I like to experiment with the fixed form, the fixed composition. Break it down and bring it back. To fly a little once in a while and then come back again. We have parts that are quite controlled, and then there're parts where we have a common agreement that we can play together, feeling each other. I really like that kind of energy."
Experience Ninna Lundberg at Northern Winter Beat 2023 January 28th at Utzon Center.